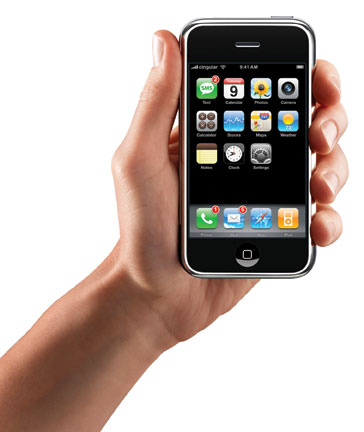 How many people do you know with an iPhone? I would guess that I know 20 people that I communicate with often have them (including myself).  There are probably 100 people that I know who have the iPhone.  With the average plan being around $100/month, I wonder how everyone affords to own the phone.  Well friends, I have taken advantage of a solution in my own life that you can implement in yours to save you and a couple of your select friends a bunch of money.  The solution is the Family Plan.
The Friend Plan (i.e. The Family Plan)
Most people think they have to sign up for a family plan with their family.  This is not the case.  It is simply a multi-phone bundle that anyone can take advantage of.  There is money to be saved by taking a few of your closest friends that are iPhone users and committing to one another to share a family plan.  Of course, be sure these are friends you can trust and rely upon.  It's similar to a roommate situation, you don't want to make any commitment if you fear someone could be a deadbeat, but if you and your financially stable friends want to save some money, take a look below.  (Please note that you can save money with your actually family as well, but some people are averse to having mom or dad foot the bill and later be reimbursed)
Show Me the Savings!
Below are three examples of iPhone plans.  Each assumes that each participant uses around 700 minutes a month and will be actively text messaging.  These are the middle of the range plans for most people, especially us 20somethings.  You will see the first plan is for one phone, the second plan is for two phones and the third plan is for three phones. The second two plans are enrolled in the family plan and thus can save you and your friends/family a significant amount of money per phone.
As you can see in the third example, if you and two close friends took out a family plan together for a year, you would each save about $300 or $900 amongst the three of you.  I don't need to tell you what to do with that $300 (can you say, airfare to Vegas?)
To see how this strategy is broken out per plan per phone, please click here.
Note: I am not being paid to endorse Apple, the iPhone or AT&T.  I actually use these products and take part in a family plan as a means of saving money.