This week's Friday Financial Foul Up will feature one of my own foul ups from years past.  If you like what you read, you should consider subscribing to my site by clicking here.  Also, Friday Financial Foul Ups has been nominated for a Plutus Award.  Please go here and give it a vote for Best Multi-Part Series.  Enjoy!
If you would like to add your own financial foul up to this series, please contact me here.
_________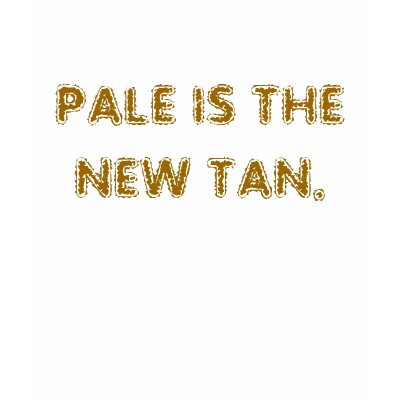 We all have our own insecurities. One of mine is that I will never be the tall, dark and handsome type. Tall, yeah. Handsome, of course! Dark, well I am just SOL there.
The Situation
In grad school I had some pretty interesting friends. One of them wouldn't classify himself as metro, but yeah, he was. Anyway, during one of our poker games, the subject of tanning came up. I was intrigued, especially being the pale guy I was. I decided to give it a shot.

Where I Fouled Up
While my intentions were just to give tanning a try, I am sure all you ladies know that it's a process that requires constant maintenance. I get into the location with a buddy and the smokin hot chick behind the counter started to explain all the packages that were available to new clients. I settled on the best value. It was something like 80 minutes for $100 or something like that.
The first time wasn't bad. I didn't burn myself and since I went in the middle of winter, it actually felt good to be surrounded by all that heat. I went the next week, and the week after that. I went from being pale white to just white!  Come the third or forth consecutive week I didn't have time to get to the tanning spa. When I went to go back I looked at myself and I looked the same as how I had started. Pale.
I gave up and had like $50 worth of value at that location that went unused. I didn't have time or the interest to go back. Life was too busy and unsuccessfully tanning myself wasn't a priority.
What I Learned
I learned several things through this foul up. First off, there is no way around being pale. Gimmicks rarely work. Secondly, when you have to pay up front for something you aren't sure of, think twice! Lastly, I learned that if you are going to ignore the two things I mentioned, for chrissakes pick a location that is super convenient so you have no excuse not to get the full value for your money.
P.S. For some fun viewing check out Pale is the New Tan.
———-
Do you like this series? Check Out The Previous Foul Ups:
Foul Up #20 – Shawanda (You Have More Than You Think) – How Financial Knowledge Can Hurt
Foul Up #19 – Christine (Money Funk) – Love Can Hurt Your Financial Situation
Foul Up #18 – Clayton (Just Good Financial Advice) – Trying to Get Rich Quick
Foul Up #17 – Craig (Budget Pulse) – Black Friday Purchase Becomes a Dust Collector
Foul Up #16 – Jesse (PF Firewall) – The Fine Print of Rental Properties
Foul Up #15 – Paul (Fiscal Geek) – Unsuccessfully Restoring American Muscle
Foul Up #14 – Mrs. Micah (Mrs. Micah – Finance For a Freelance Life) – How Getting Married Wrecked My Finances
Foul Up #13 – Evan (My Journey To Millions) – Speeding Up Payments on Loan Interest, Not Principal
Foul Up #12 – Elle (Couple Money) – Stretching Yourself to have a Comparable Car to Your Friends
Foul Up #11 – Revanche (A Gai Shan Life) – Sibling Bailouts Cost More than Just Money
Foul Up #10 – Brad (Enemy Of Debt) – There's Nothing Interesting About Interest-Only Loans
Foul Up #9 – Jason (Redeeming Riches) – Buying a Car with a Balloon Payment at the End
Foul Up #8 – David (Money Under 30) – Being Too Eager to "Move Out" and "Move Up"
Foul Up #7 – Matt (Debt Free Adventure) – Upside Down and Paying The Price
Foul Up #6 – Brian (MyNextBuck) – Overdue Books Prevent Me From Renting an Apt
Foul Up #5 – Kelly Whalen (The Centsible Life) – Poorly Planned Vehicle Purchase Costs $24,000
Foul Up #4 – Stephanie (Poorer Than You) – Signed My Life Away at Age 17
Foul Up #3 – Deliver Away Debt – How I Wasted Over $10K and 11 Months
Foul Up #2 – Brian (MyNextBuck) – Quick Fixes to Weight Loss
Foul Up #1 – Brian (MyNextBuck) – How I Didn't Earn $3000 in Free Money
Need quick Cash? Instant online cash advances from MyPaydayLoanCash.com can get you cash asap!