This week's Friday Financial Foul Up will feature a post from Peter of Bible Money Matters.  Peter is an awesome individual and runs a top notch site that I often use as a reference for my own personal finance decisions.  Look for Peter on twitter (@moneymatters) and be sure to subscribe to his feed.  Enjoy Peter's look at his reoccurring expenses.
_________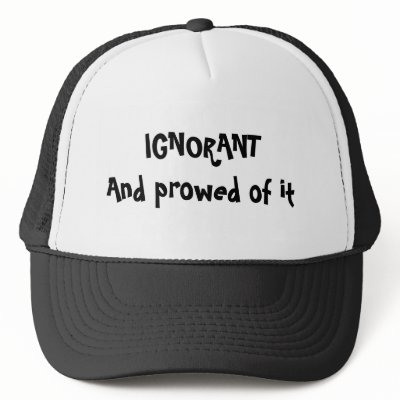 Like a lot of other personal finance bloggers, I haven't always been as engaged with my finances as I am now. When I was younger as long as I didn't put my account into the negative, I thought I was doing pretty well. I wasn't really getting ahead, I was just treading water. I didn't question where the money was going, or try to find better deals, I just paid what I was told and didn't question it. Today, I want to talk about one of my biggest financial foul-ups, not paying close enough attention to my finances and not trying too find a better deal, especially when it came to my regularly occurring expenses.
The Situation
When I bought my first car when I was in college I didn't really understood how insurance worked. I didn't know how to find a good deal when it came to insurance. I asked my father what to do, and he referred me to his insurance agent. My dad's agent worked for an insurance company that dealt almost exclusively with teachers, and as a teacher my dad was getting a pretty good rate. At the time since I was buying the insurance through my dad, I assumed I was getting a pretty good rate as well since I really wasn't paying that much for my old car.
Where I Fouled Up
Where I fouled up is that instead of actually verifying that I was getting a good deal on my insurance, I just assumed that I was getting a good rate, and continued paying inflated car insurance rates.
Once I left home, I bought a newer car, and insured that car through my dad's agent as well. When my wife and I were married we insured her car through the same agent. What I didn't realize through all of this was that we were grossly overpaying for our car insurance. Since I was no longer insured through my dad, I wasn't getting the teacher's discounted rate, and of course the agent wasn't about to tell me this if I didn't ask.
Finally one day a few years ago I was stuck at home after dropping my car off to get repaired, and I decided to make the day productive, and to look into my insurance rates for homeowners and auto insurance. I started sending in requests for quotes to get insurance on my family's cars, and the numbers I started receiving were shocking. If I were to move to another company I would save over $1000 a year on our auto insurance, and still get better coverage!
When I started looking at our homeowner's policy I found the same thing. We could save $150-200 a year by moving to another provider. In all by switching companies that day I was able to save over $1200/year on our insurance dues!
What I Learned
I learned a hard lesson that day when it comes to being indifferent or ignorant of your finances. The lesson? Don't always trust your insurance agent (or other service provider) and assume they're looking out for your best interests, because they may not be. Don't always assume that you've got the best rate on your insurance, or other regular bill. Take the time to educate yourself and search for a better deal. If you don't, you may end up paying more than you should have, like I did. You could be missing out on thousands upon thousands of dollars that you could have saved, invested or given to others.
Have you ever overpaid for insurance, a service or something else and only realize it later? Tell us about your experience in the comments!
———-
Do you like this series? Check Out The Previous Foul Ups:
Foul Up #24 – Daniel (Sweating the Big Stuff) – Paying for Value
Foul Up #23 – Kristin (Instigationology) – Giant Elves and the $86 Movie I Never Finished
Foul Up #22 – Kyle (Suburban Dollar) – Being Down on High Interest Checking Accounts
Foul Up #21 – Brian (My Next Buck) – Pale Dude's Shouldn't Go Tanning
Foul Up #20 – Shawanda (You Have More Than You Think) – How Financial Knowledge Can Hurt
Foul Up #19 – Christine (Money Funk) – Love Can Hurt Your Financial Situation
Foul Up #18 – Clayton (Just Good Financial Advice) – Trying to Get Rich Quick
Foul Up #17 – Craig (Budget Pulse) – Black Friday Purchase Becomes a Dust Collector
Foul Up #16 – Jesse (PF Firewall) – The Fine Print of Rental Properties
Foul Up #15 – Paul (Fiscal Geek) – Unsuccessfully Restoring American Muscle
Foul Up #14 – Mrs. Micah (Finance For a Freelance Life) – How Getting Married Wrecked My Finances
Foul Up #13 – Evan (My Journey To Millions) – Speeding Up Payments on Loan Interest, Not Principal
Foul Up #12 – Elle (Couple Money) – Stretching Yourself to have a Comparable Car to Your Friends
Foul Up #11 – Revanche (A Gai Shan Life) – Sibling Bailouts Cost More than Just Money
Foul Up #10 – Brad (Enemy Of Debt) – There's Nothing Interesting About Interest-Only Loans
Foul Up #9 – Jason (Redeeming Riches) – Buying a Car with a Balloon Payment at the End
Foul Up #8 – David (Money Under 30) – Being Too Eager to "Move Out" and "Move Up"
Foul Up #7 – Matt (Debt Free Adventure) – Upside Down and Paying The Price
Foul Up #6 – Brian (MyNextBuck) – Overdue Books Prevent Me From Renting an Apt
Foul Up #5 – Kelly Whalen (The Centsible Life) – Poorly Planned Vehicle Purchase Costs $24,000
Foul Up #4 – Stephanie (Poorer Than You) – Signed My Life Away at Age 17
Foul Up #3 – Deliver Away Debt – How I Wasted Over $10K and 11 Months
Foul Up #2 – Brian (MyNextBuck) – Quick Fixes to Weight Loss
Foul Up #1 – Brian (MyNextBuck) – How I Didn't Earn $3000 in Free Money